I'm a recent graduate from RMIT's school of design majoring in User Interface & User Experience design. I have worked as a freelancing UX designer along with my studies, working on projects & internships with industry clients, and creating design solutions from scratch as a UI/UX designer. I have solitarily handled a few UX design projects working with clients, designing their websites from scratch – from conducting research to delivering the final product. I am seeking full-time as well as part-time/casual job opportunities to learn and grow as a creative individual. Other than designing, I'm also very passionate about music. I spend most of my time either listening to or producing my own music.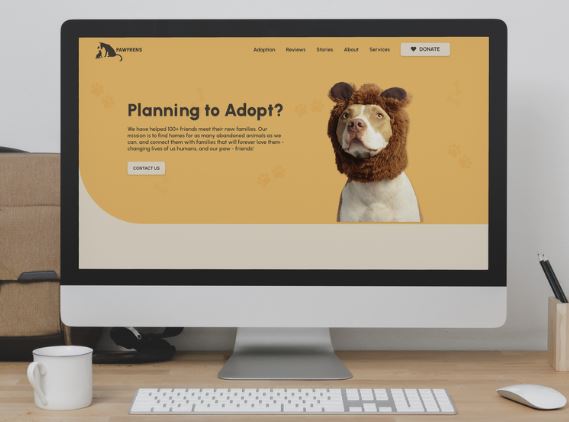 Pawfrens: Animal Adoption Concept
An interactive website prototype for 'Pawfrens', a non-profit animal adoption/rescue organization. Through this website, I aim to spread more awareness about and promote the adoption of our paw friends. The concept of the website aims to establish a brand image for Pawfrens, showcase the work and success stories, encourage donations & support for animal adoption/rescue, and build a community of like-minded people. This project was created as part of an assignment at RMIT.