I am a digital media designer exploring how real spaces can be shaped and transformed by interactive design and creative technology. With light, I create playful transformations of space. With an emphasised importance on musicality and rhythm, I map gestures of sound with movement as a temporal expression. With a design approach, I create works that elicit intended responses from audiences. I combine programming and design, intertwining logical and creative thinking to push emerging technologies in creative ways.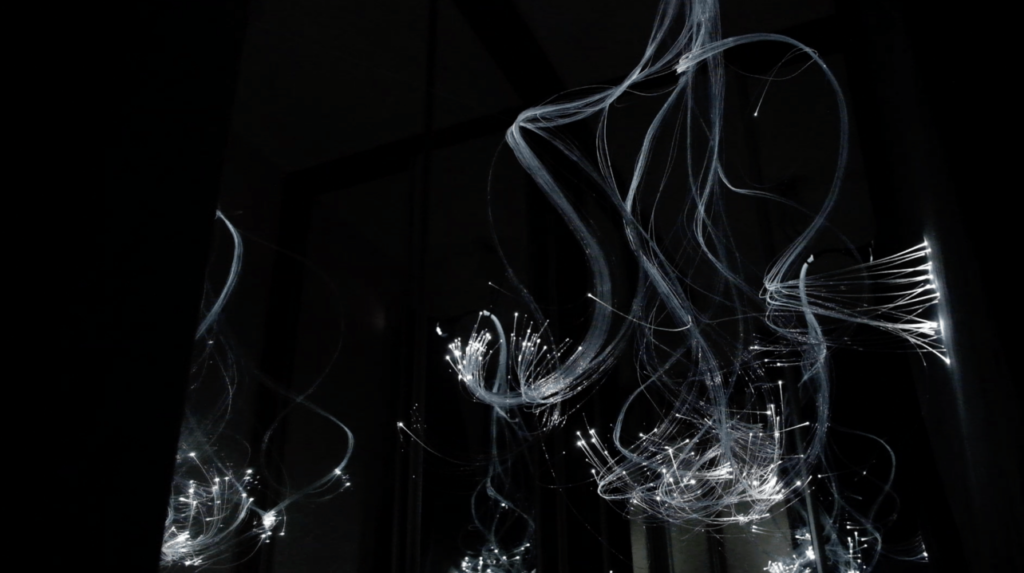 Lightning – Sculptural Audio Visual Installation
Fibre Optic Installation using TouchDesigner. Fibre Optic cables suspended in the shape of lightning, illuminated by a projector displaying content, manipulated by visual programming techniques. Focuses on creating a heightened multisensory experience. Sound by Rob Curulli.