Howdy, I'm Mitch or Mitchell (depending on whether you are my mother or not), and I want to create things for a living. Whether its graphic designs, motion graphics, interactive experiences or anything else, thoughout my experience with the Digital Media course I have been able to try a wide range of things to broaden my skillset and to expand my future horizons. I look forward to collaborating and working with other studios to share my talents, as well as to experience many others in the industry.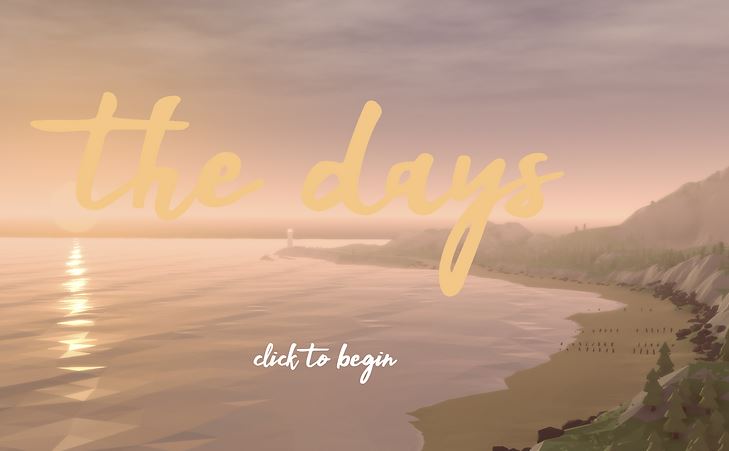 The Days is an interactive experience based the feeling of nostalgia and reminiscence. Inspired by prior events and locations in my life, this experience has you travel a distance to a quiet beach which you once remember going to with your family.
​The story is told both visually and via narration and allows the player to control the progression of the narrative itself.