Hi, my name is Melody Liu. Through my studies in Digital Media, I really enjoyed working with real client as it helped me practice my communication skills with people and the process of design things. I am mainly focused on UI/UX design, branding and graphic design and in the future I will further study on design while finding a work relate to my specialisation.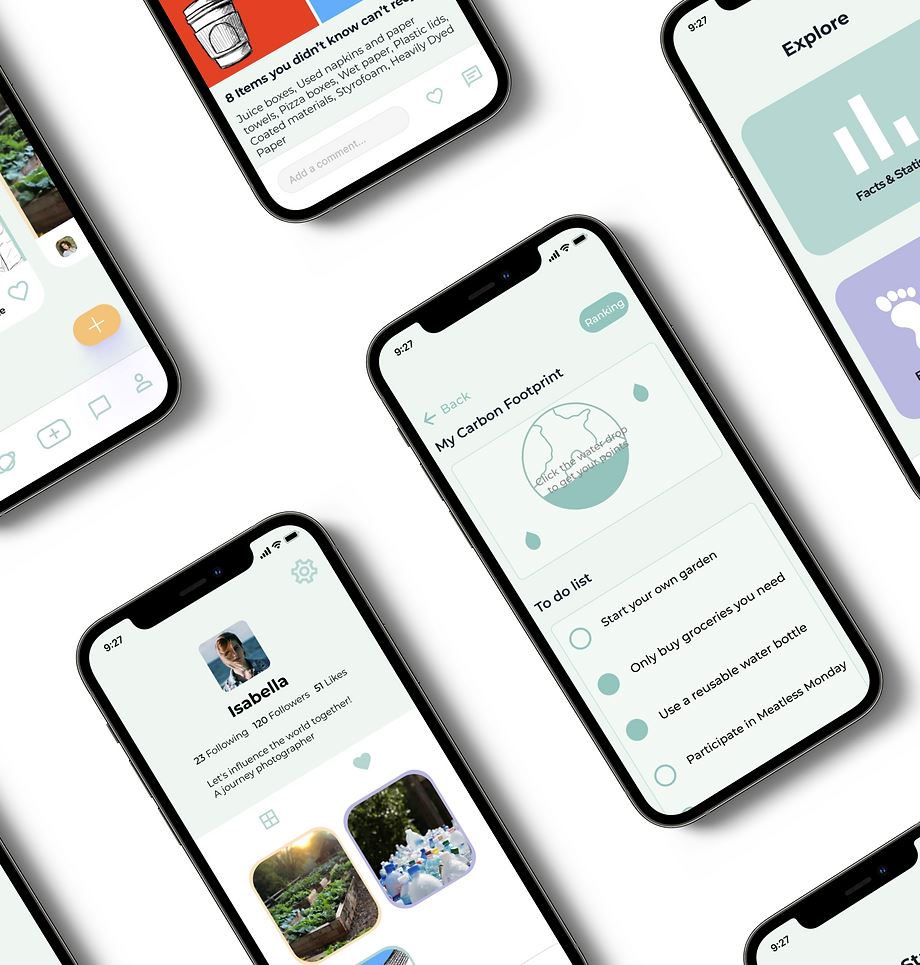 It's an app prototype that people can interact and get education at the same time for the long-standing issue of global warming: the increase in carbon emissions. Targeting to everyone, especially people who like low-carbon life and willing to reduce pollutions. Also young people who want to learn about environmental protection.

I was inspired by Ant Forest, a campaign launched on the Alipay mobile in 2016. It encourages users to reduce carbon emissions by planting trees while engaged in activities to reduce carbon emissions.