Hi, I'm Marvin Chang. Ever since I was young film and TV was such an impactful part of my life. I decide to pursue that passion in the form of visual effects. I have a fundamental understanding of the process but I am very eager to learn more. I specialised my studies towards visual effects, 3D animation and story.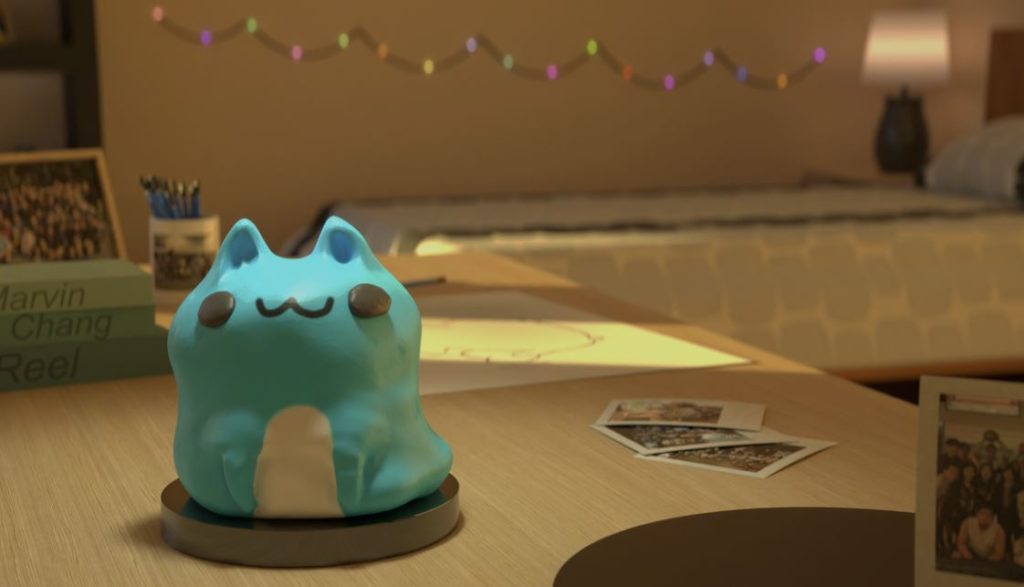 I was inspired by the cartoon Bugcat Capoo as well as claymation. A room with bouncy claymation. 
Using sculpting and key frames to create a clay animation feel. I rendered the scene at 12 frames per second to emulate the real life stop motion effect. 
The materials are image textures as well as personal photographs. I used a image textures to create a realistic feeling and personal photographs as polaroid style photos to create a welcoming personal atmosphere for the scene. I lit the scene using a HDRI to have realistic lighting as well as adding subtle artificial lights such as the spotlight over the clay animation.