Hi, my name is Casper. During my studies in the Digital Media course, I have enjoyed being able to dabble in the broad field of digital media and gain skills in various software and design thinking processes. I specialize in UI, Video and Visual Design to find a career from Visual Design or UI Design.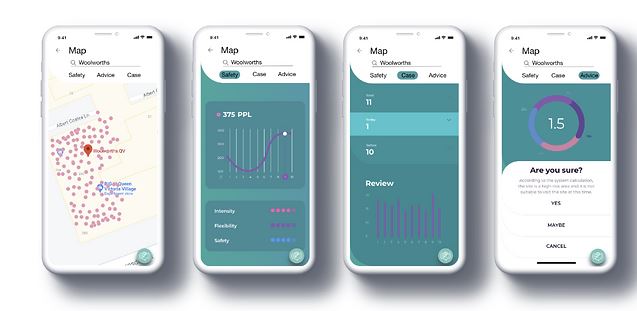 I aim to create an app that helps non-native speakers living in Victoria during the Covid-19 pandemic to obtain accurate, up to date information in their preferred language and culture.
Here I do a lot of design creation. Start from the user flow chart to test the user experience and operation logic of the entire app. The layout of the line art that follows should take into account the allocated space for each function. Finally, to the design of colors, themes and icons, each language theme has a corresponding style design.